College Park, MD | Transmission Replacement and Repair Services
Dealer Transmissions for Less.
Maryland's Largest Transmission Service Center.
Watch the video.
Glen Burnie Transmissions services all cars, trucks, mobile homes, buses, vans, and 4 wheel drive vehicles in College Park, MD. As the largest transmission service center in the College Park area, we offer a variety of solutions for our customers. Whether it's a remanufactured transmission (so much more economical in the long run than a rebuilt ttransmission), a new transmission or a used transmission, we can provide the what you, the customer need. Each of our trained technicians specializes in a certain type of transmission, and we frequently attend industry seminars to update our skills. You can rest assured Glen Burnie Transmissions only specialize in one thing - transmissions.
At Glen Burnie Transmissions, we pride ourselves on superior service. Our staff is always happy to answer questions, & management is onsite during all business hours. We also offer a complimentary road test to help assess your transmission needs. Give us a try. You will not be disappointed!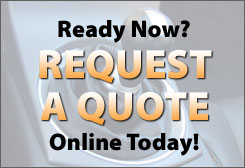 Fleet Services
We Can Service Your Fleet Transmissions! County, Postal, State, or Transport Busses in College Park, MD