Catonsville, MD | Transmission Repair Services
Dealer Transmissions for Less.
Maryland's Largest Transmission Service Center.
Watch the video.
Glen Burnie Transmissions services all cars, trucks, mobile homes, buses, vans, and 4x4s in Catonsville, MD. As the largest transmission service center in the Catonsville area, we offer a variety of solutions for our customers. Whether it's a remanufactured transmission (ask us why we don't rebuild transmissions), a new transmission or a used transmission, we can provide the what the customer needs. Each of our trained technicians specializes in a certain type of transmission, and we frequently attend industry seminars to update our skills. You can rest assured Glen Burnie Transmissions only specialize in one thing - quality transmissions.
At Glen Burnie Transmissions, we pride ourselves on fast, superior service. Our staff is always happy to answer questions, & management is onsite during all business hours. We also offer a complimentary road test to help assess your transmission needs. Give us a call. You will not be disappointed!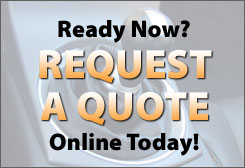 Fleet Services
We Can Service Your Fleet Transmissions! County, Postal, State, or Transport Busses in Catonsville, MD